Say Less and Listen More: The Proven Loan Officer-Realtor 1st Meeting Strategy
Feb 08, 2023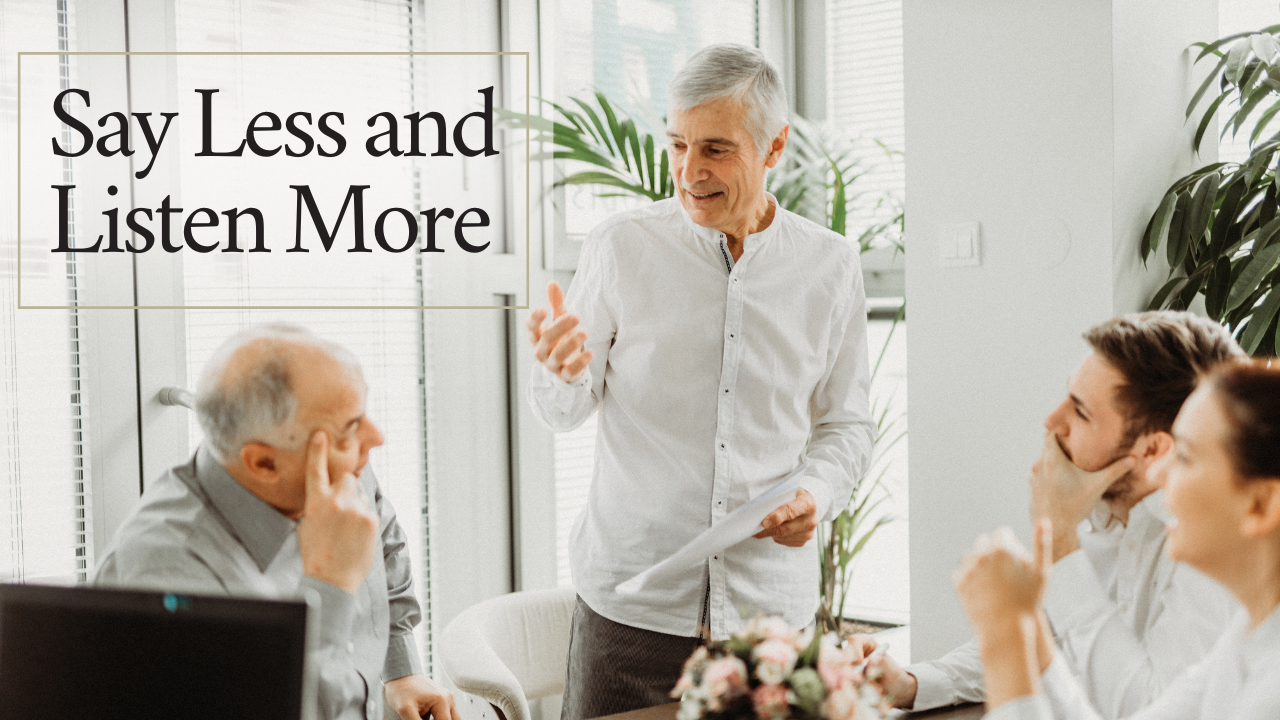 When was the last time you cultivated a relationship with a realtor? Maybe it's been a while. Maybe you've never tried. Whatever the case, loan originating is a contact sport, and if ever there were a time to stop hiding behind your desk and start making coffee, lunch, and zoom appointments, that time is now.
So Awkward
Most people avoid these interactions because they don't know what to do or, even worse, what to say. Then there are the people who use the precious time they have alone with a realtor to say every great thing about themselves they can think of. But there's your mistake because a good loan originator is a patient one, and a patient originator understands that the person who cultivates a genuine relationship is the one who wins at the end of the day.
A Simple Fix
This is a stressful time for real estate agents because their business has most likely slowed down. Your job right now is to become a confidant in their time of need. So many of us are interested in getting our presentation out there we miss the fact that relationships take time. They're not forged over a 30-minute cup of coffee, or a couple of Zoom calls. They're forged over time, after you get to know the person and they get to know you. One of the most powerful things you can do is to make sure the person you're engaged with feels like you see them and hear them. The beauty is there's not a lot you need to say in a first appointment. There is, however, a lot you need to hear, and this can be easily accomplished by asking a few open-ended questions and practicing true presence.
What are you struggling with right now?

What about your business is keeping you up at night?

What are your goals?
Those are just a few examples of the questions you should be asking. You'll probably have no trouble coming up with more. The best part is that you don't need to be a problem solver. Buy yourself some time and listen. Make eye contact and listen. Take a few notes and then reflect them what you're hearing them say, so they truly understand that you're listening. Then without fear of not getting another shot, end the appointment at the time scheduled. Don't worry; you're going to get another shot.
Here's Why
People like to feel heard. It is a precious commodity, especially in today's world. They will want to get together with you again if you hear them. The closest and longest-lasting relationships are built over simply being able to listen to the other person. Think about that for a second.
Goodnight, Not Goodbye
"I enjoyed getting to know you. Thank you for your honesty. Maybe we can get together again."
After you return to your office, look at your notes about what they shared with you. Then go to your library of books, or revisit some of your favorite YouTube videos on the various issues they discussed. And then write them a note:
"I think you might find this interview to be helpful."
Another great resource to share with Realtors is
The 360 Experience Podcast with Tim Braheem
. There are plenty of episodes you could send their way that will have them feeling like you're an ally, a friend, and someone who truly cares.
Remember that the ultimate sales tool is empathy.
Watch Tim Explain this Powerful Business Tip